Yoo Kyoung Noh
meetugong@gmail.com
Art Center College of Design
The Graduate Media Design Program

2008~Present

A Scenic Route in Art Center
Assignment -
This is a short, hands-on investigation into people's intrinsic motivations to explore and gain insight when encountering constellations of objects, signs, interfaces in everyday spaces. Use combinations of hi- and low- tech objects, materials, devices to create an interactive scenic route in everyday places in and around Art Center.
Concept -
How do we define a scenic route? Art Center is the place where we study and spend most of our everyday lives. To create scenic enjoyment for the students at Art Center, we decided to change a very mundane part of the campus to a scenic route by adding small visual elements and changing viewpoints. There is a steep stairway inside Art Center, and most people find the stairway boring and depressing. The stairway can have two different viewpoints; one that is viewed when people walk up the stairs, and the other when people go down the stairs from the top. We thought that by adding many little people on each stair step, from the bottom viewpoint the stairs could transform into a mountainscape. We put very small rock climbers, bungee jumpers, and sky divers on each of the stair steps and put little cable cars on hand rail. Moreover, we put a binocular as a metaphor that represent a scenic route to view the little people. Also, to visualize reactions of the viewers, we put blank word bubbles on the wall, let people fill it out, and put it next to the little people we had pasted on the stairway. People can either participate to affect and embellish the scenic route actively or simply view the scenic route by using the binocular provided.
Result
- We observed a lot of people smiling and having fun while interacting with the scenic route. People enjoyed to watch a new landscape in mundane environment aided with familiar tools. A lot of people participated to create stories within the scenic route. Some people just wrote obscene jokes, and others wrote stories or their experiences and thoughts of when they were performing the activities of the tiny athletes. Also, I learned that in order to make people engage into a public art project, designing appropriate signages for the information is very important.
Group memeber: Heami Yoon, Sharon Levvy
Instructor: Ben Hooker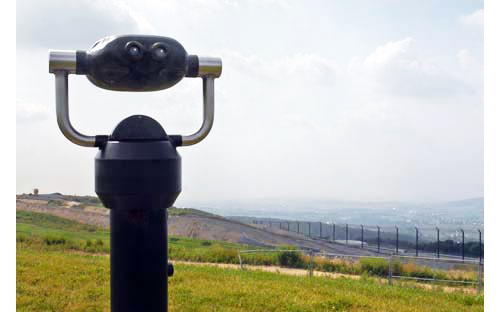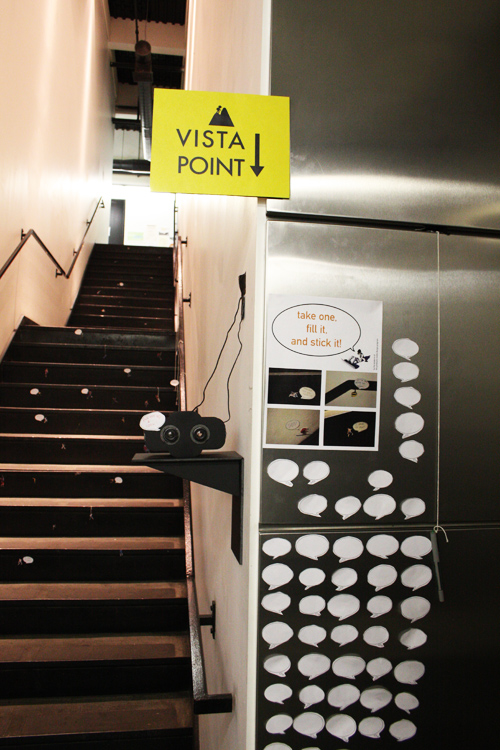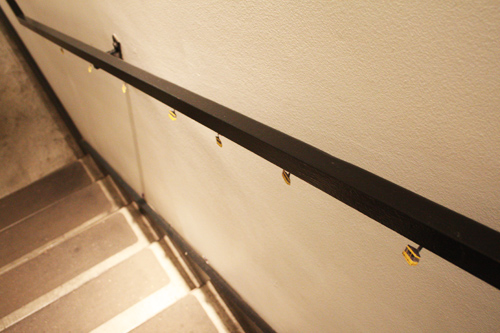 An example of an image on Stair ways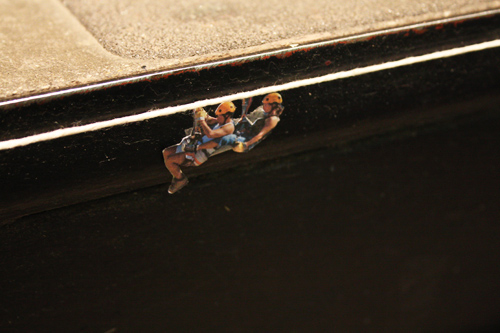 A sign for the scenic route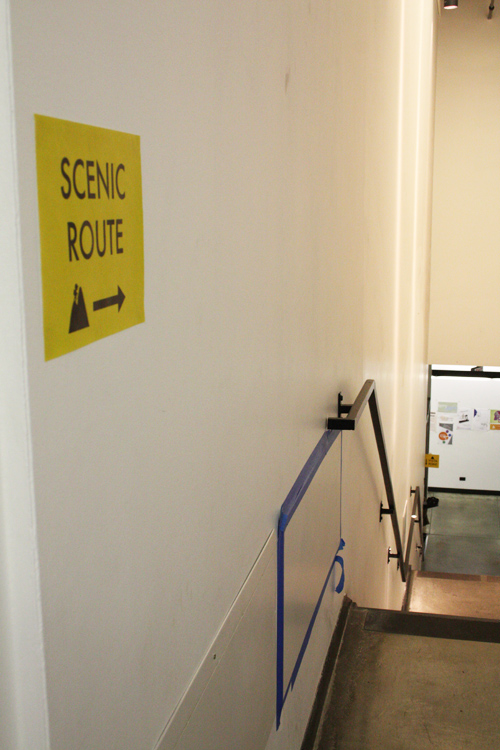 A bionaculare with Vista point sign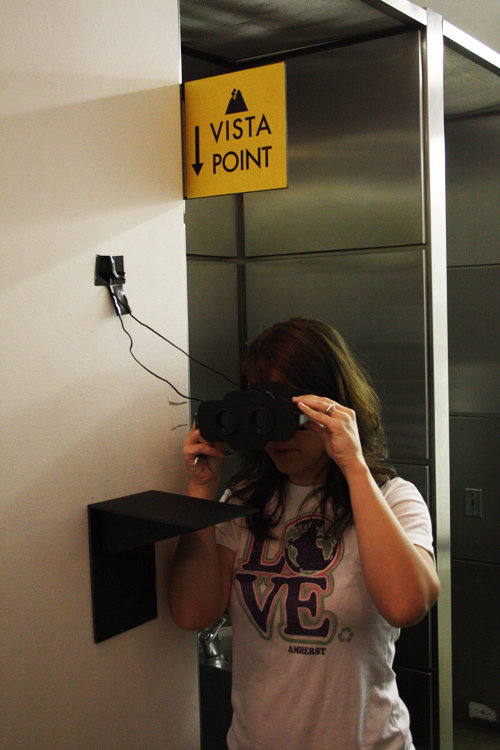 Result from conversation bubbles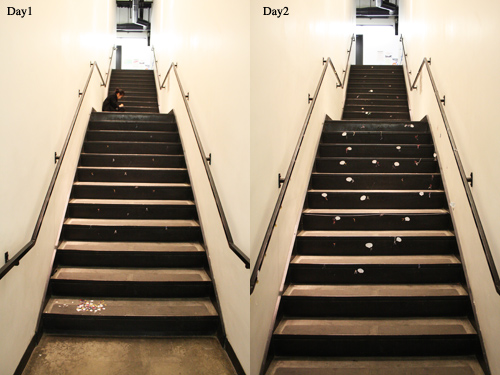 Examples of result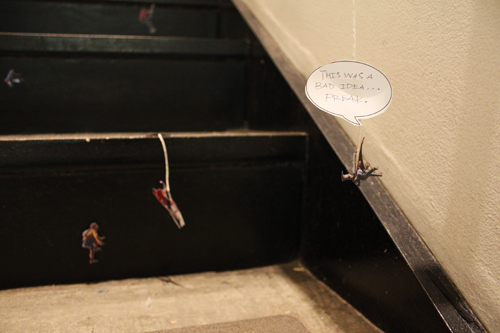 Some people put the little people and conversation bubbles on different location in Art Center.