I was picturing a replication of the theater stage layout onto a flat monitor , in its ability to reveal a subjective perspective of dimensions and a solid baseline to argue our current 3D illusion. With this in mind, I took each element as a physical layer into the monitor view, composing them as stage elements with a depth of field, appearing as tangible characters or objects instead of a 3D illusion. This was a way for me to compose a different kind of dimensional experience.
Anoymous Triangle; An Active Interactive Media
In Anonymous Triangle you will experience an unusual narrative enriched by multiple screens. Each screen functions as the corneas of your eyes and manipulates both the virtual and the physical universes. The screens also become extensions of the fictional characters and reveal unique character-based perspectives. This narrative framework turns you into a conduit between two discrete universes, allowing you to explore openly and freely.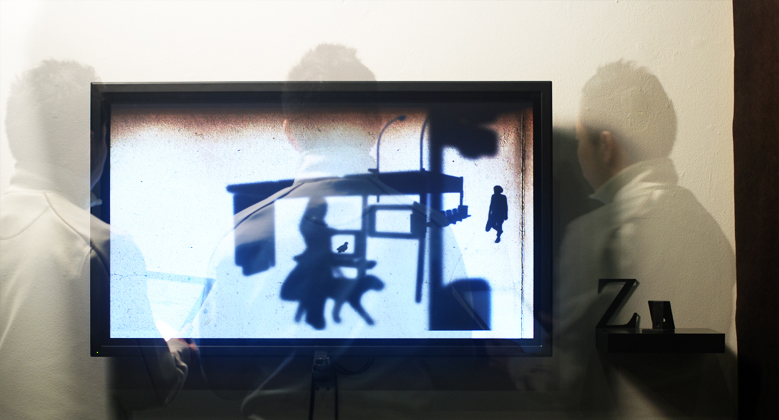 Strange Perception & Head Trackin
This exercise showed me the beauty of looking at one thing but with many different perspectives, and the narratives that can be considered from multiple points of view. I was interested in how each individual monitor in a multi-screen setting could represent a character to the stationary viewer. In the final project, that dynamic is reversed: one screen captures all the characters but the story itself is controlled by the viewer's occupation of different positions.