domestic animal relief.

Float-a-Pet is an illuminated inflatable pet collar with smart sensor and locative technology.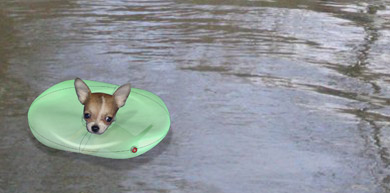 Detail of floating down a flooded road.
view full image

How the system works:
The collar serves to support two main situations. First, the passive system is used to recognize where your pet is located at night. The flexible solar cells gather the suns energy during the day and store it in small rechargeable batteries. A light sensor recognizes low light conditions and triggers LEDs to illuminate the collar. Second, the active system is used in disaster relief situations. For example: In the event of a hurricane or the act of simply slipping into a pool. The Collar has a clipped on CO2 cartridge designed to break away. When the integrated humidity sensor reaches its threshold, it is activated. It dispenses CO2 and inflates the collar into a float. The passive solar system will support the floatation device at night by blinking intermittently to get one's attention.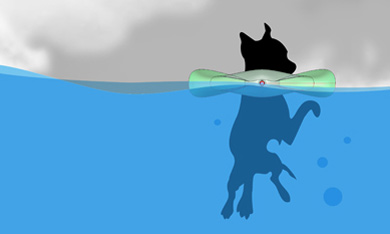 Detail of floating in the open ocean after falling off a boat.
view full image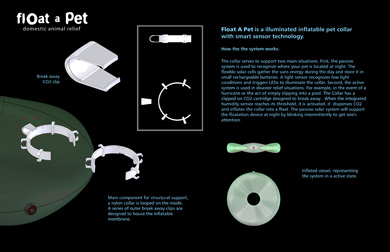 Prototype details layout.
view large image


Prototype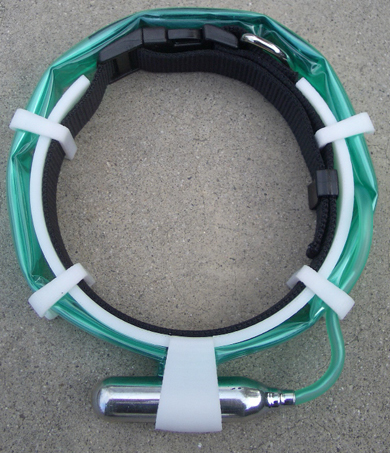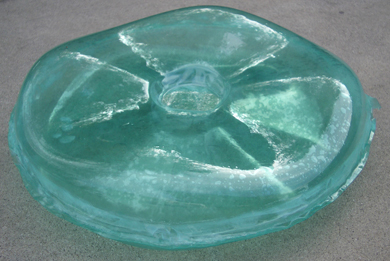 On the Web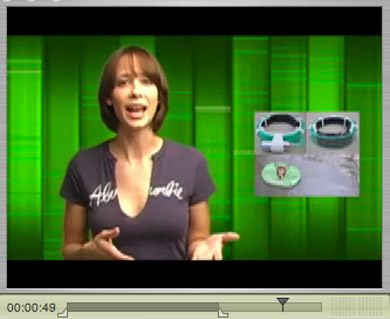 Funny story on Geek Brief Video Podcast
Engadget Reviews the Float-a-Pet