quickread
About
Project quickread is the brain child of a small team of media design students... who just happen to have an obsessive interest in the dynamic aspects of the written and spoken languages.
Pulling from backgrouds in landscape architecture, architecture, and motion graphics, the team strove to create an interactive book that could engage the user with the environment that surrounds him.
Contact
Links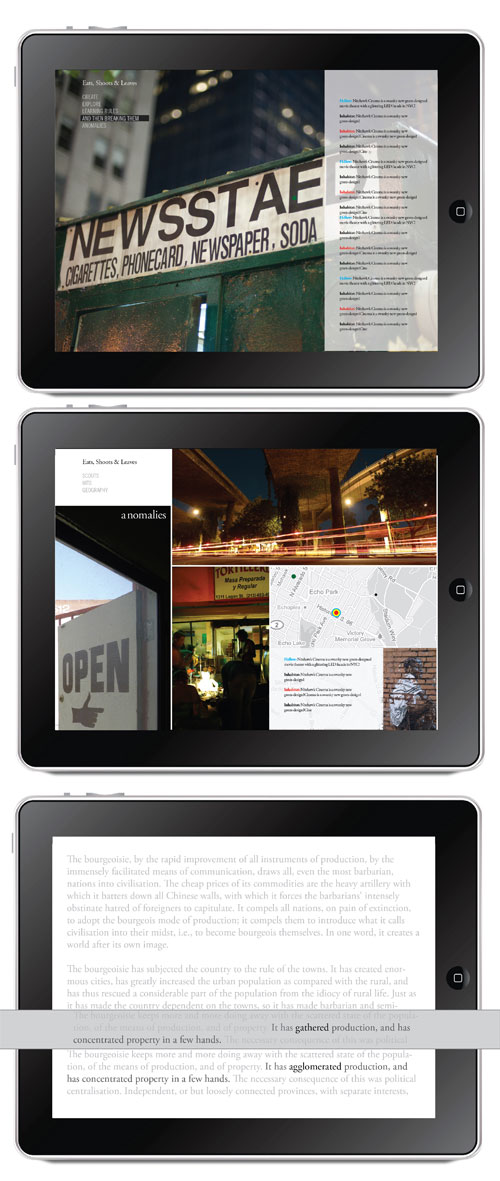 This was a gamification of typos found in the environment. This idea runs tandem with casual learning in which, we attempted to move learning out of the device, and into the everyday experience. This particular post garnered user feedback attempts at ascribing fictional definitions for the mispelling. This strategy was modeled on probing the edges of word relationships and is a play on the adage, "learning the rules, so you know how to break them properly".

In this age of auto-correct, what if we looked for glitches, misspellings and other signs of culture, expression, and blatant lack of conformity, in a sense, looked for signs of humanity itself. This was an experiment in moving beyond hard rules of language and exploring expression among various cultural contexts, in which communication is organic and even abstracted at times.

Small sketch on a dictionary function which was entirely auditory in the pursuit of being least intrusive on the act of flow and sentence comprehension.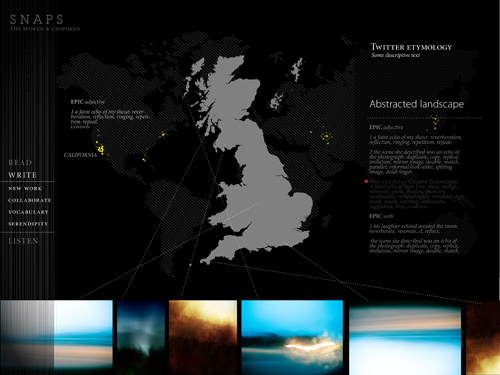 This was an early exploration of layered information displaying geographic content as one method of filtering the feed. Interface identity was minimized to emphasize user content.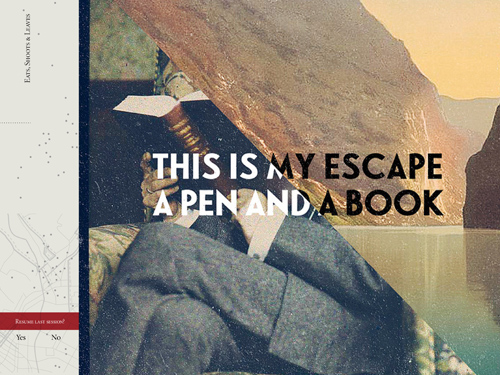 This scheme utilized an always-new, crowd-sourced cover image for the start screen, emphasizing the use of dynamic, creative content.