quickread
About
Project quickread is the brain child of a small team of media design students... who just happen to have an obsessive interest in the dynamic aspects of the written and spoken languages.
Pulling from backgrouds in landscape architecture, architecture, and motion graphics, the team strove to create an interactive book that could engage the user with the environment that surrounds him.
Contact
Links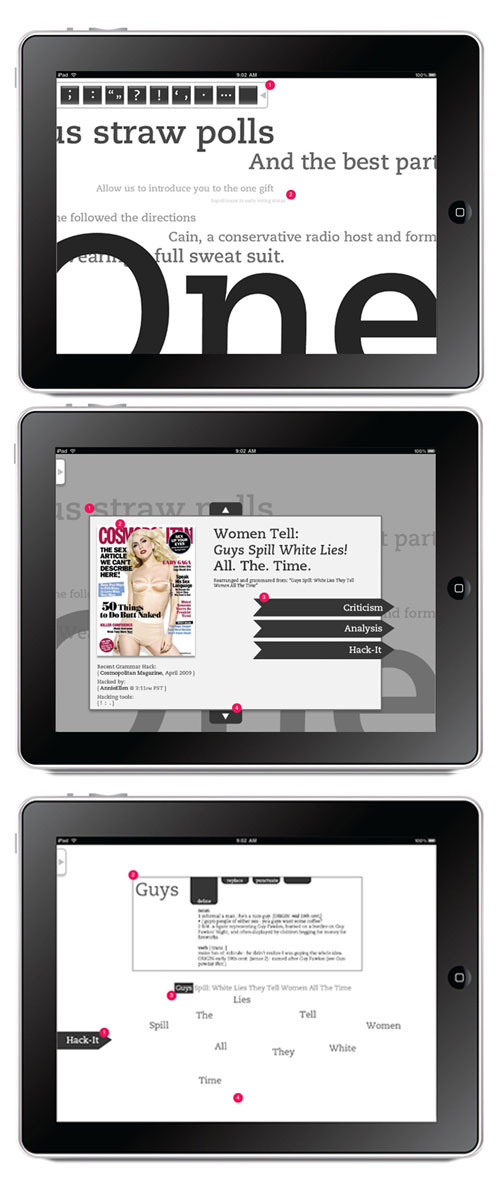 Images Created by: Annie Needham
When approaching the main project, Annie chose an approach that examined the dimensionality of type and language and how gestures can begin exploring another aspect of stylistic language.

For the design comps for the screen based media, she felt it was important to focus on the insertion of media into a real time data cloud that would allow for the user to visually interact with snippets of text that interested him or her.

Once a piece had been selected, it activated the media and gave media specific information about the text, including any sort of text or image manipulation done by the user who uploaded the file.

Desiring to continue the exploration of a small text clip, Annie designed for the user to further interact with the text by taking it to the editing level where the user could manipulate, define, and replace words to give the phrase new meaning.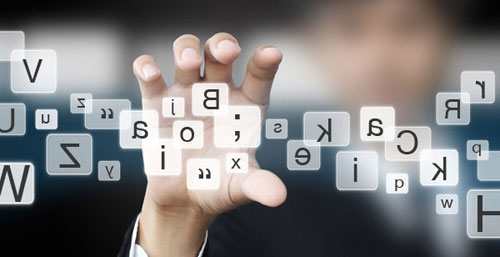 Image Manipulation: Annie Needham
An initial study of manipulating letters through the use of gesture and holographic projection.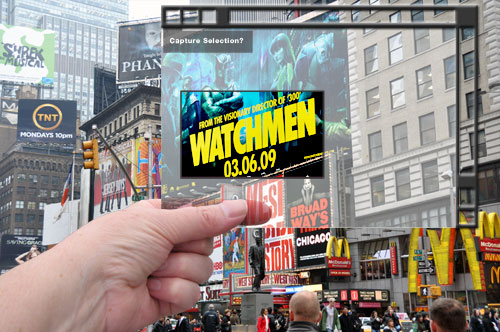 Image Manipulation: Annie Needham
A study on a translucent device that allows for the user to capture and immediately manipulate surrounding media within the urban environment.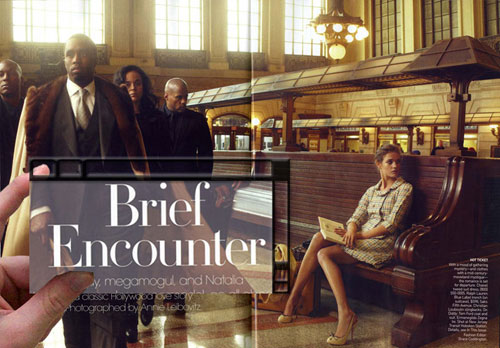 Image Manipulation: Annie Needham
A continued study of the translucent device at a small scale.